We are a healthcare company located in west London which we focus on providing you the best quality of services such as Acupuncture, TCM Massage (Tuina) and Herbal Remedy, Cupping and Moxibustion, etc.
TCM Yard Ltd will serve your health wholeheartedly
Training, qualifications & experience
Current Position: Main Practitioner in TCM (traditional Chinese medicine) Yard Ltd.
01/04/2011 to 22/07/2015: Main Practitioner in The Chinese Clinic in Balham
01/05/2009 to 15/12/2010: Manager and Main Practitioner in The Chinese Medicine Centre in Salisbury
06/10/2005 to 30/03/2009: Main Practitioner in The Herbal Medic Ltd.
08/1987 to 08/2005: During this time period, Dr Zhou has managed to obtain numerous titles including the Deputy Chief Physician, Chief of Medical Services, Outpatient department Director as well as the Director of Medical Ward in The Chinese Medicine Hospital in Taihe City in China.
He was also Professional Committee of diabetes in Fuyang city.
During his free time, he gave lectures to the local medical school in Taihe City about 2 years before departing to the UK.
09/1982 to 07/1987: Studied in Anhui Univeristy of Chinese Medicine, Anhui Academy of Chinese Medicine studied Chinese Medicine speciality and was graduated and awarded the Degree of Bachelor of Medical.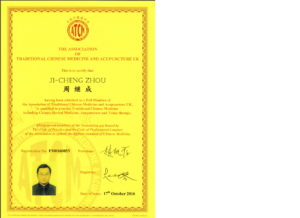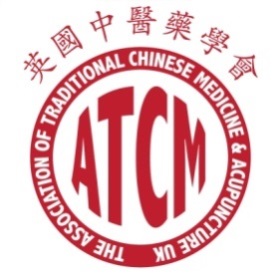 TCM Yard Ltd and Practitioner